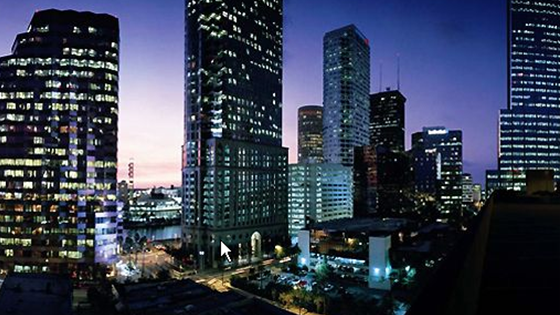 Keep an eye out for new places to live! Tampa is currently under construction in three major areas; Downtown, Seminole Heights and Harbour Island. Here's a list of proposed and upcoming developments in the Tampa area. Each neighborhood has its own set of fun characteristics and personalities that any person can enjoy!
Map
With special events taking place in the area nearly every week, downtown Tampa is a top spot for people who like a full social calendar. Tampa's downtown is a food lover's delight with American, Asian, French, Italian, Thai, and Mexican options among others. From Bamboozle Café to Taco Bus, an old Tampa favorite in a new location, you'll be able to expand your palate with foods from restaurants just a short walk away from home.
The Channelside District is home to Channelside Bay Plaza, a waterside dining and entertainment district that has just recently been purchased as part of a larger acquisition by Tampa's Jeff Vinik. There are great plans and expectations for this area of redevelopment.
Eleve 61: 858 Channelside Drive, Tampa, FL 33602 | 61 condominiums starting at $800,000

Manor Riverwalk: 202 S Parker Street, Tampa, FL 33606 | 400 apartments starting at $2,700

Novel Riverwalk: 109 W Fortune Street, Tampa, FL 33602 | 394 apartments starting at $1,356

Riverwalk Place: 100 Ashley Drive South #100, Tampa, FL 33602 | 71 condominiums starting at $600,00

TBD – Beach Place: 102 W Beach Place, Tampa, FL 33602 | Proposed development

The Channel Club: East Twiggs Street, Tampa, FL 33602 | 324 apartments | Price Unknown

TBD – Lafayette Place: TBD | 140 apartments | Proposed development

Altis Grand Central: Grand Central Avenue, Tampa, FL 33602 | 314 apartments | Price Unknown

Noho Square: 401 North Rome Avenue, Tampa, FL 33606 | 246 apartments | Price Unknown
Directly linked to Downtown Tampa by two bridges, Harbour Island is a luxury master-planned community which began in the 1980s on a 177-acre island just south of the city. Harbour Island itself is home to Café Dufrain, a waterfront restaurant with a menu that features mostly sustainable, organic, or locally grown items. On Friday and Saturday nights, Jackson's Bistro transforms into a club that draws patrons from across the bay.
It's a wonderful place to live! This vibrant community has is embraced by passionate urbanites. On the weekend you can hear hammering and sawing as new homeowners lovingly renovate historic homes. Not only do local restaurants rule the area but Tampa Heights has an active community garden that grows fresh produce, and allows residents a place to garden and grow their own herbs and food.
You can't find a collection of eateries/drinkeries more diverse than these true local gems! You've got Ulele's (Native-inspired food and spirits, part of the Gonzmart family) , Café Hey (Voted best coffee shop to eat at by Creative Loafing), Lee's Grocery (known for stone-baked pizza and craft beer), and Hidden Springs Ale Works (try their Deja Moo, they also have game night and yoga night) .
Nine15 Apartments: 915 N Franklin St, Tampa, FL 33602 | 362 apartments starting at $1,603

The Pearl: 2110 N Ola Ave, Tampa, FL 33602 | 314 apartments starting at $1,332